Key Features
Excited! Testimonials by Looks Awesome is beautiful, powerful and user-friendly WordPress plugin. You can expect ton of options to customize design and behavior of your testimonials showcase.

Are you interested? Purchase right now! Or keep scrolling to learn more.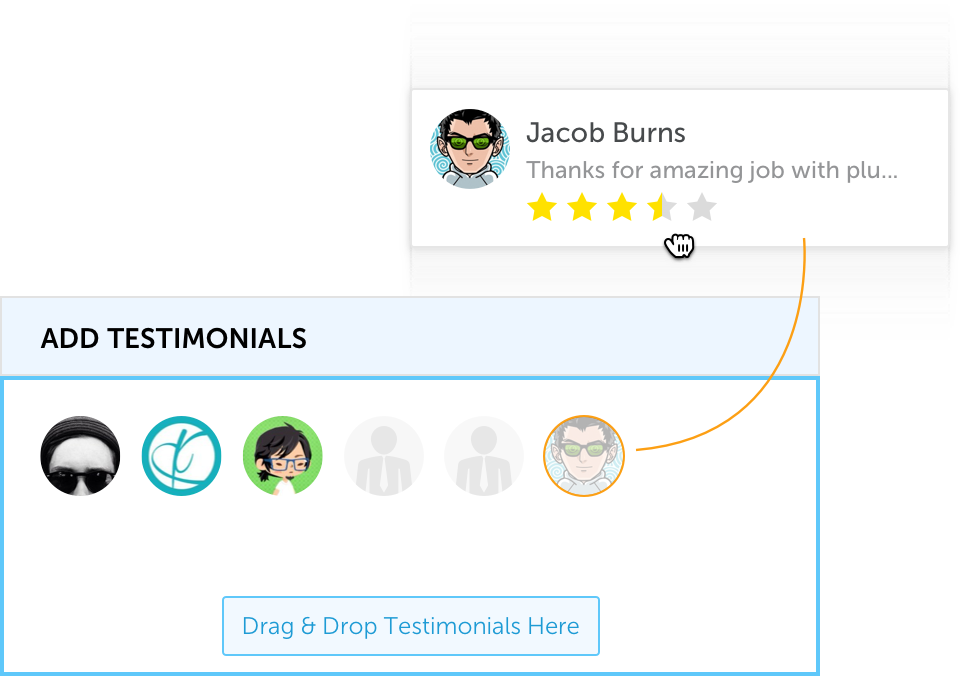 Drag & Drop Everything
Excited! plugin is easy to manage your testimonials, groups and style them on the fly. Drag & Drop interface allows to create new group layout and craft unique design for them very quickly.
Just drag and drop testimonials to all groups you need. Then place shortcode on your page and that's it!
Sliding Panels
Open full review in amazing sliding panels. You can even style it as you wish with built-in WordPress rich editor. There are 5 design templates packed in plugin.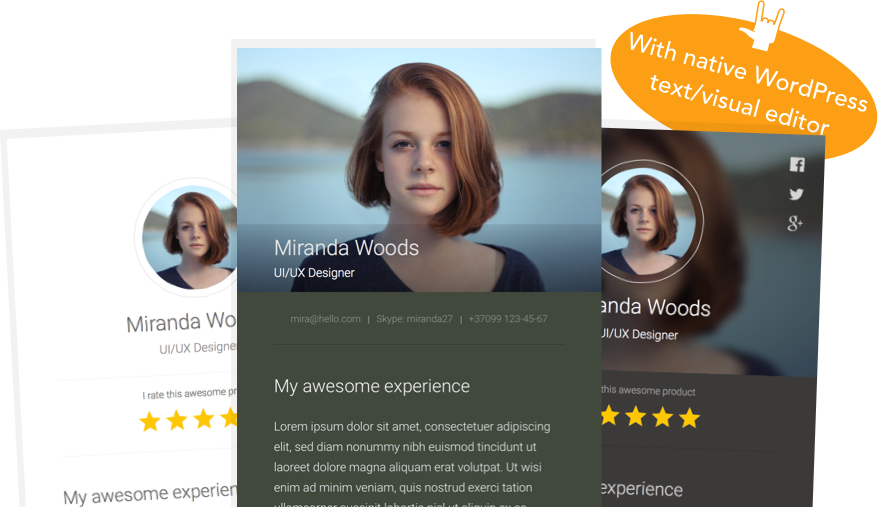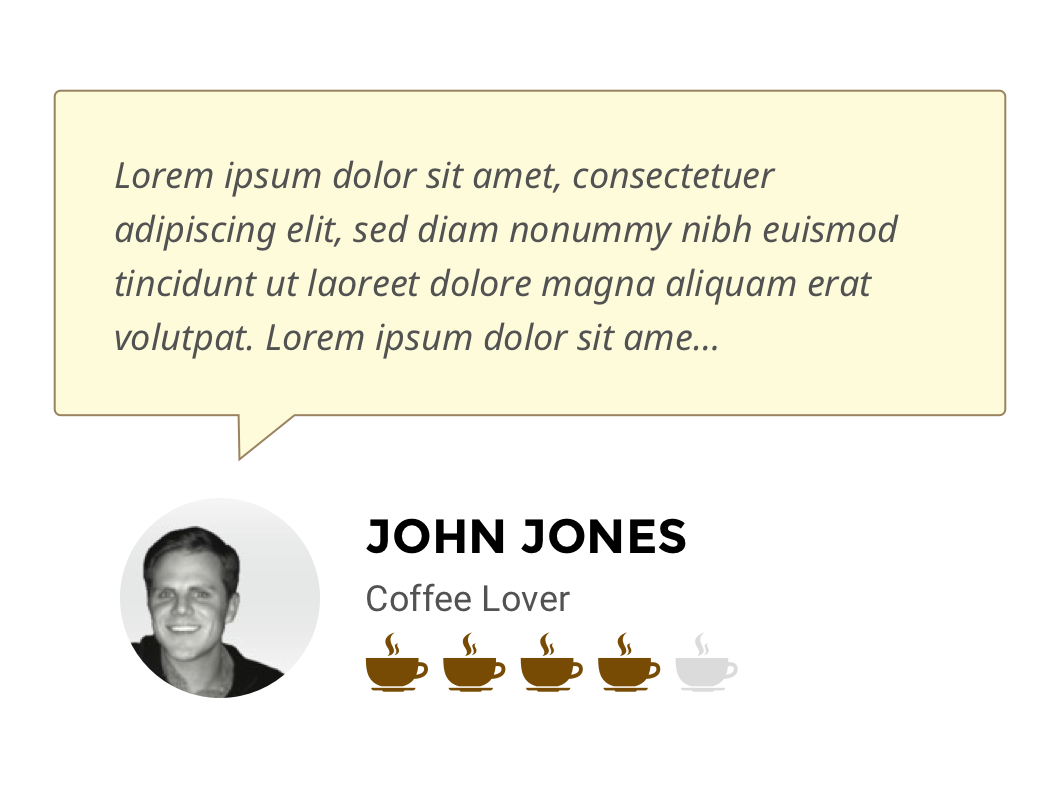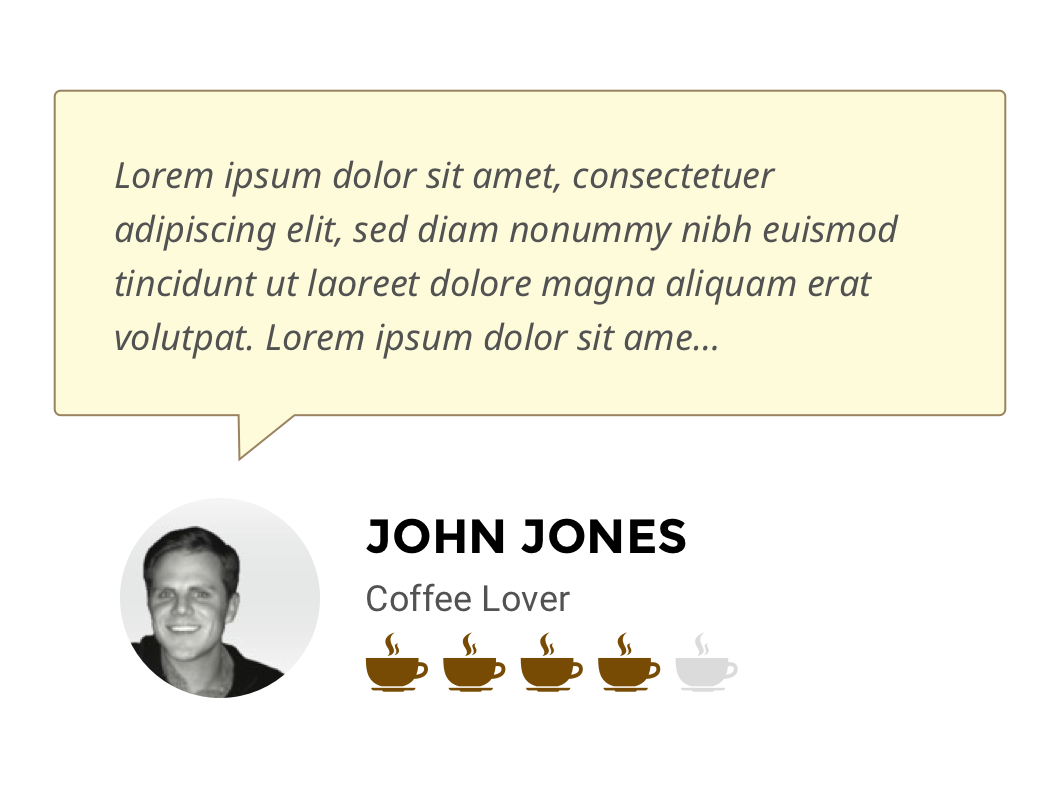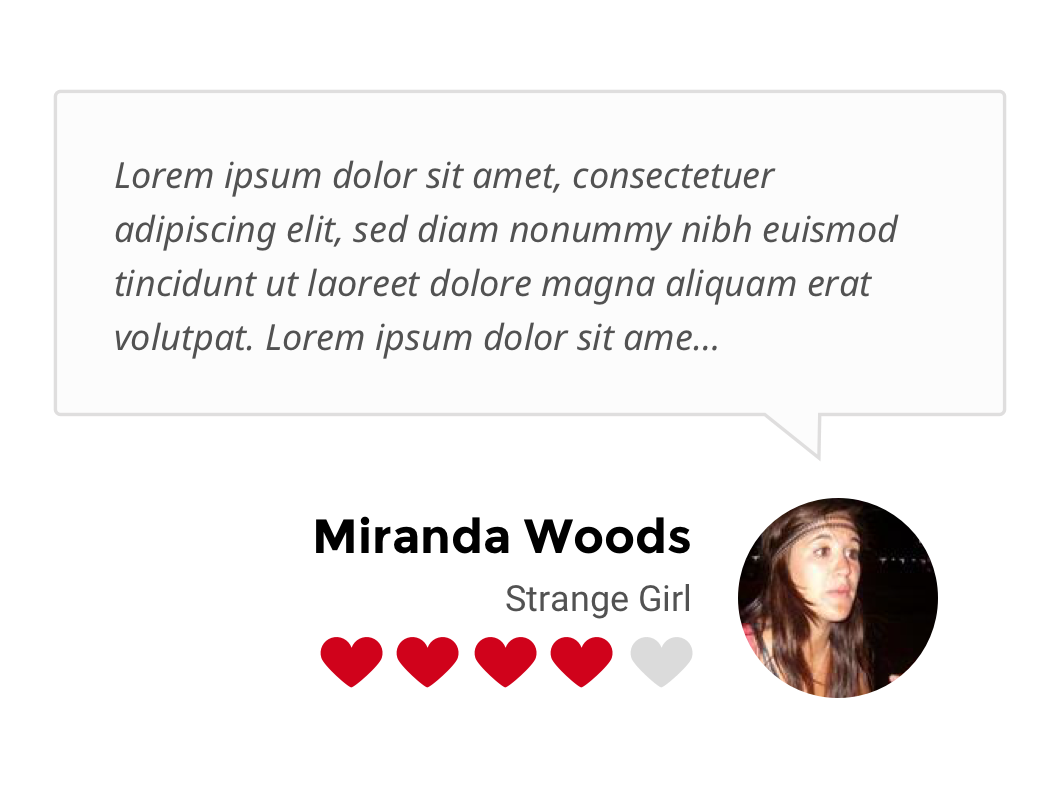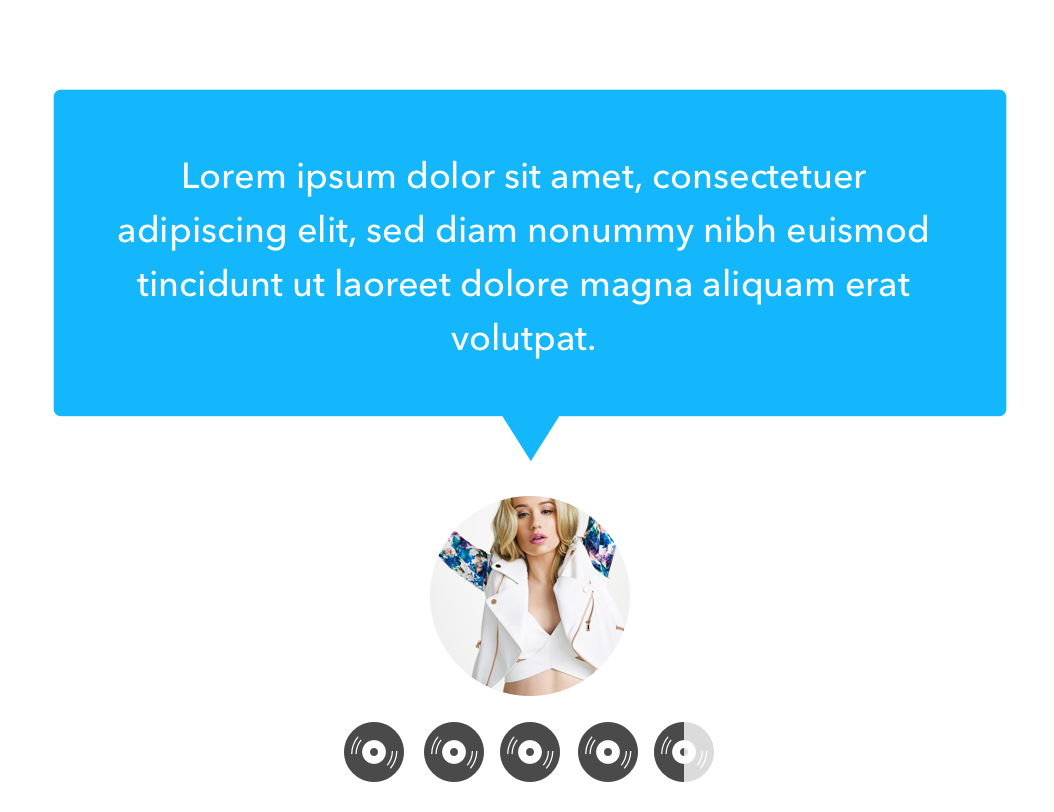 Change Rating Icons
Imagine you can use any icon instead common star sybmbol to display rating. Pick up one from the icon library or add your own. Awesome! Select size, color or re-arrange rating icons to build new testimonial layout.
Compare Free and Pro
Free version of Excited! Testimonials is available for download. Give it a try and switch to PRO when you are ready for advanced functionality.
.
Various design layouts and templates.

Powerful drag and drop admin builder.

Svg icon library for rating icons.

Profile sliding panels.

Filtering by your categories.

Fancy mouse over and revealing effects.

Sort by date, random or custom order.

Slider autoplay with time interval.

Social icon bar.

Multiple testimonial showcases.

Fully responsive.

Translate ready.

Multisite compatible.

Visual Composer support.

Submission form with approval system.

Rich snippets.

Opt-in for Mailchimp list.

Display average rating.

1-5, 1-10, 1-100 or icon rating systems.

Free updates.

Premium support.
Free Version
✔︎
✔︎
✔︎
✔︎
✔︎
✔︎
✔︎
✔︎
✔︎
✔︎
✔︎
✔︎
✔︎
—
—
—
—
—
—
—
—
PRO Version
✔︎
✔︎
✔︎
✔︎
✔︎
✔︎
✔︎
✔︎
✔︎
✔︎
✔︎
✔︎
✔︎
✔︎
✔︎
✔︎
✔︎
✔︎
✔︎
✔︎
✔︎
Testimonial Layout Builder
With the admin builder you get unbelievable freedom on design customization. Basically it's possible to craft any layout because you can both style and re-arrange any blocks.